A QUALITY CONTROL SOLUTION WITH INTEGRATED CORRECTION
Cam-Ron offers a quality control solution using an automated optical sensor on machinery, with the option of real time correction.

Checks are done in the machining centre, or when the part is still on its support flange.

Depending on the results, corrections may be made automatically or by a technician.

Our algorithms enable you to manage shine and even residue issues (oil or shavings).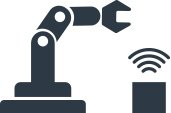 IMPROVE QUALITY
DETECT DISCREPANCIES
DURING MANUFACTURE
CORRECT ISSUES
DURING MANUFACTURE
REDUCE THE OVERALL
CYCLE TIME

CAM-RON IS DESIGNED FOR MACHINISTS IN THE AEROSPACE
AND DEFENCE SECTORS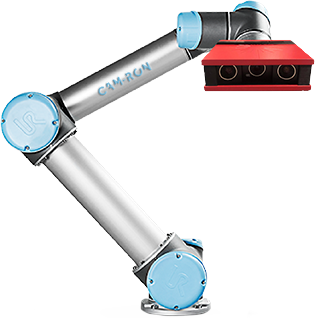 In these sectors, accuracy is essential and in-situ quality checks with the option of corrections improve quality, reduce waste and optimise manufacturing cycles.

The ultimate purpose of the Cam-Ron solution is to ensure that parts are up to standard when they exit the machine.

CAM-RON WORKS IN A SCALABLE SOFTWARE SOLUTION
The machining and automated quality control cycle is first simulated using the digital twin of the client's machine. Drawing on the selection of geometric elements in the CAD software, an algorithm determines the optimal positioning field between the part and the sensor. It then determines the collision-free trajectories of the controller/sensor pairing for safe movement even in industrial settings with multiple obstructions. Cam-Ron is delivered to the client's factory or site and comes fully pre-programmed.
USING SIMULATION TO PREPARE FOR CLIENT INTEGRATION
QUALITY CHECKS DURING MACHINING THROUGH CAD SOFTWARE
Configuring the client's quality control points in the machining cycle. The optical sensor's scans of the part are processed by the CAD software while the part is being created.
CAM-RON is a versatile solution and can be integrated into all brands of sensors (GOM, LMI, etc.) and automated controllers (STAUBLI, UR, FANUC, etc.) as well as all types of industrial settings.
AUTOMATED MACHINING CORRECTION TO SUIT YOUR NEEDS
If a defect is found by the quality control checks, corrections can be made according to the client's specifications. Those corrections can be performed either using the machine's settings or the CAM.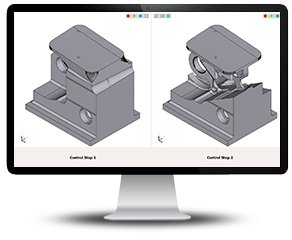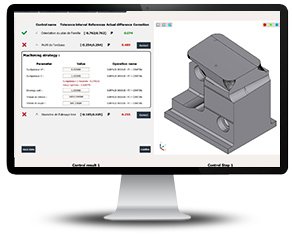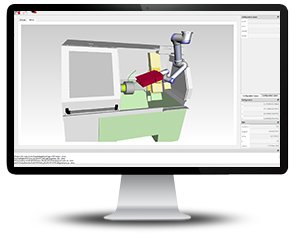 Cam-Ron is initially configured for one or more client test parts in its basic version and cannot be modified. However, if clients wish to include other parts after installation, they can do so either through I-MC or by themselves, using dedicated Cam-Ron licences.
MODIFYING CAM-RON
TO MEET CLIENT NEEDS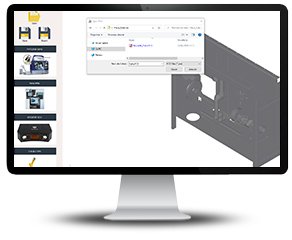 Media
Recruitment
Cam-ron
Home
Company
B-Line
Aerospace and Defence Sector
Automobile
Blog
NAVIGATION


social networks
CONTACT
General condition